"Kalgera safeguards financial lives"
Dr Dexter J A Penn MBBS MSc MRCP
Founder & CEO
Dr Dexter Penn
Founder & CEO
Since qualifying as a Medical Doctor in 2010 Dexter has worked in Elderly Care and Neurology in various hospitals in London and overseas. Dexter was compelled to provide better safeguards for vulnerable people when a patient was financially abused and scammed out of the money meant to fund his place in a care home. Dexter is a Clinical Research Fellow at the UCL Dementia Research Centre and holds a Master of Science (MSc) in Research Methods from UCL, Membership in the Royal College of Physicians of the United Kingdom and is an NHS England Clinical Entrepreneur Fellow.
Ivona is a well-rounded manager with experience in financial services advisory, commercial, product, pricing and partnership development across both large matrix organisations as well as small start-ups. Functional expertise in card payments (issuing and acquiring), retail bank benchmarking and loyalty services. Ivona holds a Masters in Economics from LSE. Ivona has leveraged her expertise and network to position Kalgera as an exciting use case for Open Banking.
Moe is an expert in Artificial Intelligence and Machine Learning with a proven track record of building robust and highly scalable systems architecture for financial services providers (i.e. banks). Moe holds a double Master's degree in Machine Learning and Computer Vision (MMLCV) and Two Undergraduate degrees in Mechanical Engineering in Software Engineering. Moe has previously worked for Microsoft, T-Mobile and with several startups as CTO and Head Developer.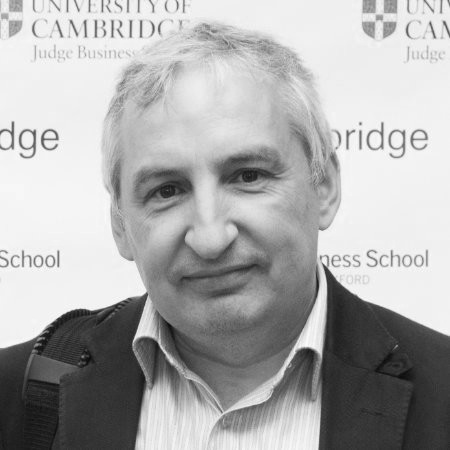 Max is a finance professional with two decades of banking experience who helps high growth companies institutionalise, get funded and expand internationally. As the first CEO of a nanotechnology startup that has grown to become a major international company he set up its presence in the US and Asia (Hong Kong and China), as well as assisted a Fintech business with creating regulated financial entities worldwide. Max has helped redefine Kalgera's business model by embracing network economics and financial innovation, as well as deal with regulatory issues. Max is a Chartered Financial Analyst holds a PhD in Political Science and is FCA approved to perform a variety of roles including CF1 (Director) & CF10 (Compliance).
Karen Thomas
Brand Guardian
Karen is a BBC-trained journalist, global markets analyst and nuclear technology correspondent. As a healthcare professional Karen has worked overseas in international development supporting resource-poor academic institutions and for humanitarian relief agencies. Karen is a strategic thinker who quickly analyses complex situations. Karen holds a PhD in Pharmacology and an MA in journalism.
Stylianos Kampakis
Data Scientist
Stylianos is an expert data scientist and statistician with experience in multiple domains including deep learning, natural language processing, recommender systems, statistical modelling and research design. Stylianos brings with him a wealth of knowledge and experience in health data modelling. Stylianos advsies on Kalgera's machine learning algorithm development and dataset management strategy. Stylianos holds a PhD in Data Science from UCL.
Helene is an entrepreneur, educator, mentor and advisor with nearly twenty years of experience helping thousands of SMEs understand, prepare for, and access traditional and alternative funding options at all stages in their business growth. A frequent round table participant, media guest, and event speaker, Helene combines hands-on experience with theoretical know-how, and a passion to share this with the wider community.
Michal is a practical economist and technologist, who builds solutions that work in the real world. He is also a successful business executive, project director and Subject Matter Expert with hands on experience in Blockchain and AI projects. After receiving his master's, he worked in project finance, real estate, energy and software development for both startups and international enterprises. Additionally: Managed large, high value projects portfolios and teams of over 150 people; Worked with/for AirLiquide, PSEG, Lufthansa, Miles and More, Bosch, Sweetbridge, AmaZix.